Quimper The Festival will take place in Quimper from the 7th to the 9th of June 2022.
Quimper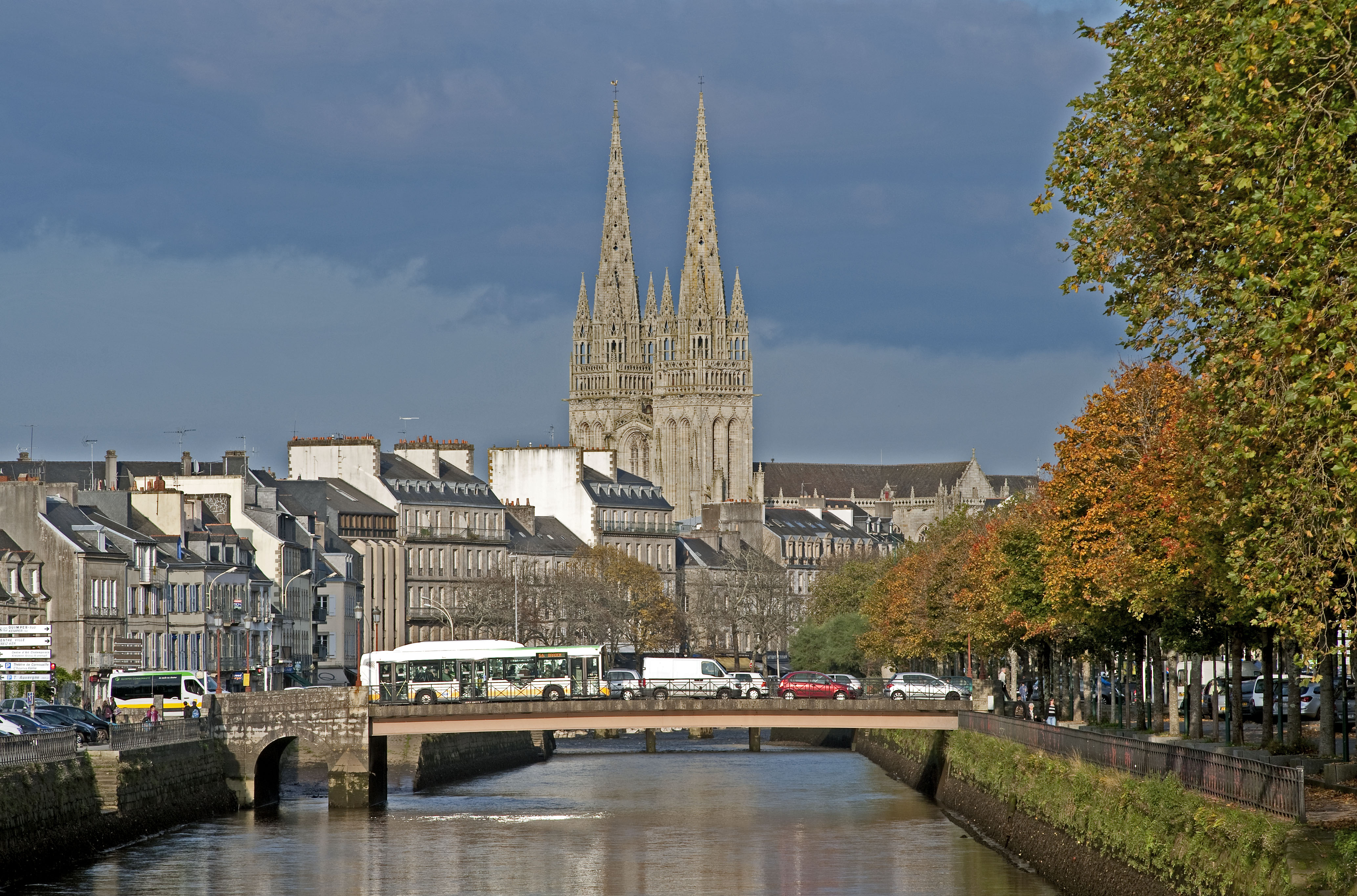 Quimper, the pearl of Breton Cornwall
Quimper is a medieval city that fully showcases the Breton culture: dance, music (several bagadou, Breton pipe bands), gastronomy (crêpes), architecture and embroidery. The city is founded on 2000 years of history along the river Odet, nicknamed the « prettiest river » of France.
Quimper is a must-see area for everyone traveling to Brittany: less than 20 min by car from the seashore and well-known historical cities (Concarneau and Locronan).
As administrative capital of Finistère, Quimper is also a hub in southern Brittany, economically and culturally with its National Theatre, its congress centre, many concerts and festivals (Festival de Cornouaille). Quimper is considered the cultural capital of Breton culture with the best dancing groups, pipe bands and many highly-specialised companies like Dizale (Breton dubbing).
As a major tourist city, you will find your way in Quimper to several restaurants, pubs and craft beer breweries.
After a first edition in 2002, Quimper is delighted to welcome CMF back in Brittany.
Centre des Congrès du Chapeau Rouge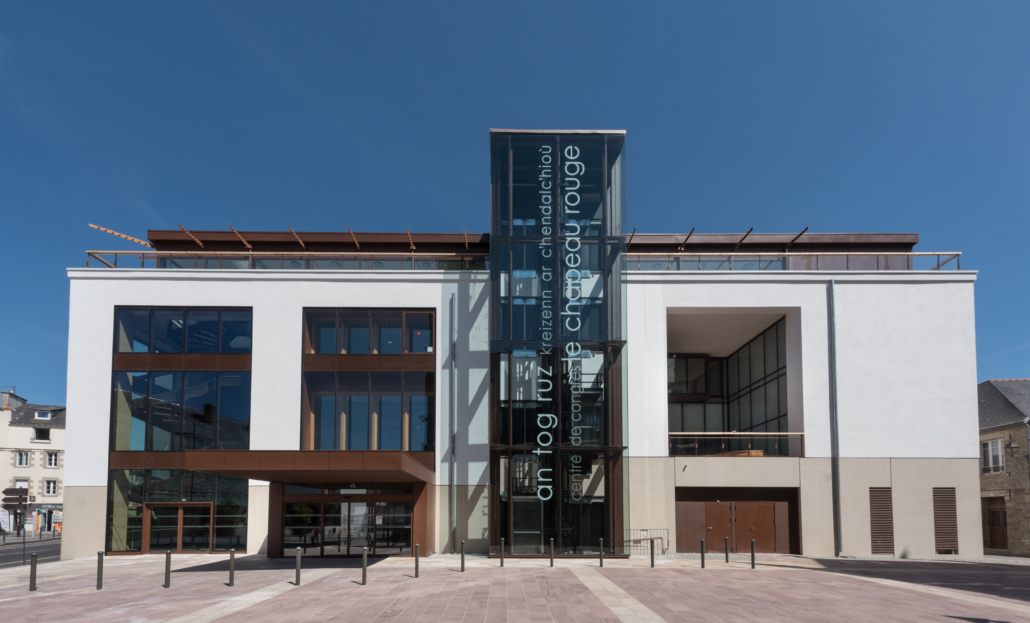 The Chapeau Rouge Convention Center welcomes you to the ideally located historic and pedestrian heart of Quimper, .
With an architectural signature resolutely turned towards the future, this setting is the ideal place to host the Celtic Media Festival.
Find the Centre des Congrès du Chapeau Rouge on Google Maps here.
Preparing your stay
For more information on places to stay in Quimper, visit the Staying There page.
For more information on travel recommendations, visit the Getting There page.
Recommended Restaurants:
L'OFFICINE
COOPER J
LE COSY
CAFE DE L'EPEE
AU VIEUX QUIMPER
KRAMPOUZERIE
CREPERIE DU FRUGY
For more F&B recommendations: click here.