The Location
Celtic Media Festival 2018 will take place in The Ffwrnes, Llanelli, Carmarthenshire.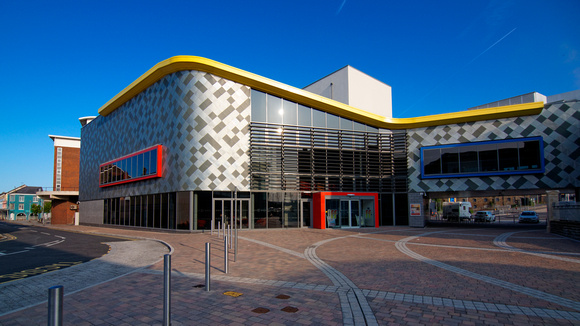 The Ffwrnes is a modern multi-purpose entertainment venue situated in a prime location in the heart of Llanelli Town Centre, Carmarthenshire. The venue offers state-of-the-art technical facilities, adaptable and flexible spaces for large and small corporate and hospitality events from media recording to business meetings and seminars.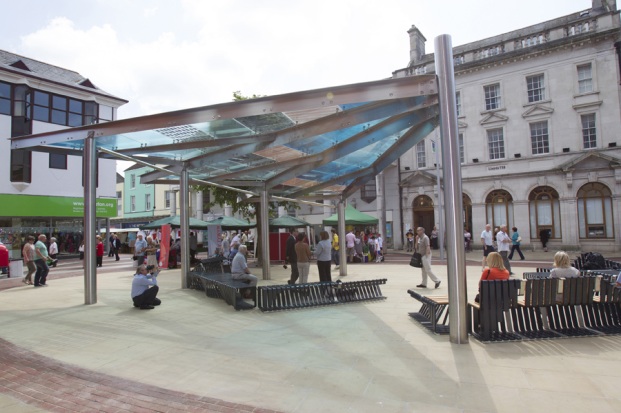 Llanelli is a traditional market town, compact, accessible, friendly and welcoming, offering all the services you expect in a town centre. Once renowned for its' tin industry, the bustling town centre boasts an extensive covered market, brimming with both local produce & characters alike.
For recommended bars and restaurants, please click here.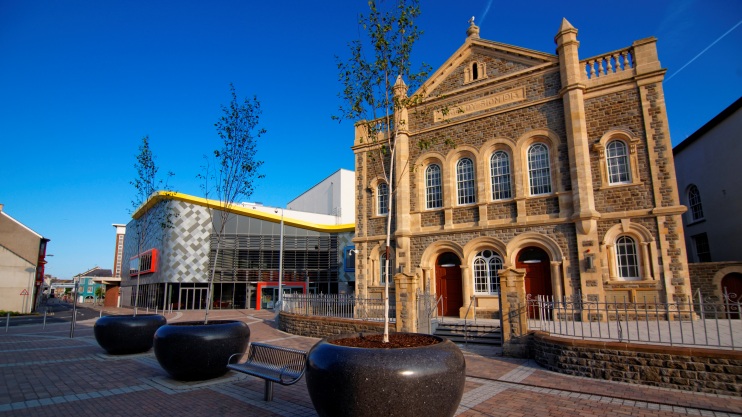 At the center of Llanelli is the Eastgate development, here you will find the Ffwrnes a state of the art all year round top class live theatre. Walking distance from Eastgate is Llanelli's historic town centre. Mingling within the high street is a modern newly refurbished library and a historic landmark property Llanelly House all linked by canopied streets, upgraded properties, footpaths and cycleways. You can visit Llanelly House as seen on BBC One's Restoration with Gruff Rhys Jones, and you can take a guided tour to learn about the influential Stepney family. Enjoy a wealth of established, quality eateries across the town centre.
A short walk away from Llanelli town centre is Parc Howard Mansion & gardens, which transports you into the 19th century when Llanelli grew on the strength of its tinplate production; the gardens are gorgeous and inside the house is the largest collection of Llanelly Pottery. On the outskirts of Llanelli on the 1st and 3rd Sunday of the month, the owners of impressive mid-Victorian Stradey Castle lead fascinating tours of their historic home.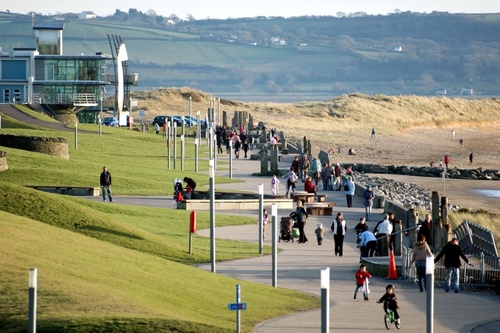 Walk or cycle along the Millennium Coastal Path, which runs from Llanelli through Sandy Water Park, Burry Port to Pembrey Forest. The magnificent promenade with viewing platforms boast stunning views of Carmarthen Bay and the Gower Peninsular.
Around the world Llanelli is known for its legendary rugby team, Llanelli Scarlets.
For more information on Llanelli and the Millenium Coast please click here.