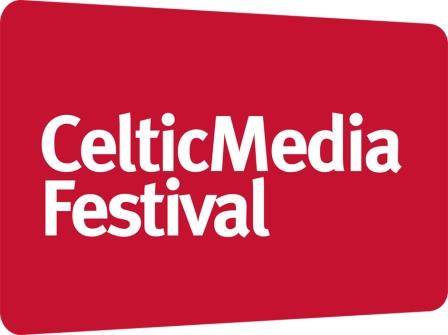 CELTIC MEDIA FESTIVAL ANNOUNCE NEW DATES FOR 2021
A 3-day celebration of Film, Television, Radio and Digital Media in the stunning historical setting of Quimper, Brittany
Celtic Media Festival have today announced that the 2021 edition will take place this September in the medieval city of Quimper in Brittany, France. Last year the festival, like so many other events, was unable to go ahead. This year, organisers look forward to welcoming the best in media industry talent from across the Celtic nations to the original 2020 location of Quimper this September.
The Celtic Media Festival, now in its 42nd year, is an annual, peripatetic festival that promotes the languages and cultures of the Celtic Nations and Regions in media. It combines three days of seminars and master classes from industry leaders with the presentation of the coveted Torc Awards for Excellence in TV, radio, film and digital media. Winners of last year's awards were virtually unveiled from Glasgow by actor Sanjeev Kohli and included Scottish comedy Two Doors Down, Irish children's' short film The Girl at the End of the Garden and Welsh presenter Tudur Owen as Radio Presenter of the Year.
Panel sessions and discussions are set to go ahead, as well as the 5th Celtic Media Festival International Pitching Forum, which has seen great success since its inception in 2016. The Forum has resulted in several high-profile commissions and international co-productions with that set to continue at 2021's event.
After what was a very difficult 2020 for all those working in the media industry, this year's celebration of the supreme talent honoured by the CMF is sure to be one of the best since the event's inception in 1979.
The 42nd edition will take place as originally planned for 2020 in the picturesque city of Quimper, founded on 2000 years of history along the river Odet - nicknamed the prettiest river of France. A major tourist city, Quimper is considered the cultural capital of Breton and is home to a National Theatre, as well as some of the region's best music, dancing groups, architecture and cuisine. Last in Quimper in 2002, Celtic Media Festival is delighted to return to Brittany in 2021.
Catriona Logan, Festival Director, said: "It's been a very hard time for all of us, and we're so excited to be looking to the future and CMF 2021. We're extremely hopeful that the festival will go ahead as normal, and we're putting all measures in place to ensure a safe and enjoyable festival in Quimper. We're so excited to see all of our delegates in September, we've missed you all!"
ENDS
For further information, images or interview requests please contact:
Jenn Nimmo-Smith at press@celticmediafestival.co.uk / jenn@electricshores.com